Leading the way to a better future
Meet the team of dedicated professionals and passionate volunteers leading MAS as we help non-profit organizations across the GTA.
Sue Simington – President 
For over 20 years, Sue has worked as a designer and facilitator of strategic organizational and leadership change projects. She had led multiple types of large-scale organizational transition initiatives (i.e. culture change, executive and leadership development, organizational learning). Sue has held a series of senior corporate roles leading complex change initiatives and has consulted with senior executives in North America and Europe. Sue has been with MAS since 2012, working in strategic planning, leadership coaching and leadership facilitation.
Scott Russell – Vice President 
Scott Russell is the Chief Executive Officer for the Alzheimer Society of Toronto (AST.) Scott has been recognized for his innovative work to build sustainable partnership, market and fundraising to ensure the sustainable launch of the Music Project. Prior to joining the Alzheimer Society, Scott has held a number of fundraising positions in the community services and health sector over the last 10 years. Scott is passionate about inspiring innovation and reinforcing a culture of philanthropy in the non-profit sector, and has applied this to his volunteer work with MAS. He joined MAS as a volunteer consultant in 2016 and joined the MAS board in 2019.
Board of Directors
 Mercedes Blackwood (Findlay) – Board Member
Mercedes specializes in unearthing stories. She's had an over 12-year career in media with Bell Media (CTV) and Rogers Television, with her experience spanning Communications, Partnerships, Marketing and Community Investment. Mercedes founded Black Coffee Communications Inc., where she and a roster of writers, strategists, and creatives help clients develop meaningful connections with their audiences through communications strategy and written content. Mercedes is also a Volunteer Consultant with MAS and joined the board in 2021.
Keddone
Dias – Board Member
Keddone's  commitment to building healthy communities has fuelled her passion to work in the not-for-profit sector for over 20 years. In her current role as Executive Director at LAMP Community Health Centre, Keddone leads a multi-disciplinary team in the delivery of primary health care services and health promotion programs that address the needs of the whole person. With special emphasis on areas including health equity, youth development and education, Keddone has worked to improve access to the resources needed to help communities grow and thrive.
Keddone volunteers as Chair of the Board of Visions of Science Network for Learning, an organization that engages children and youth from under-represented communities in education focused on Science,    Technology, Engineering and Math (S.T.E.M). She joined the MAS board in 2021.
Dev Ramcharan – Board Member
Dev has worked in, built and managed Project Management Offices for over 20 years, in Banking, Telecommunications, Municipal Government and in Health Care. Dev is an experienced organizational development consultant, focused on individual and organizational change. His services include Emotional Intelligence program development and Culture Change. He currently works with the City of Toronto as a Management Consultant in the Technology Services Division. Dev is also a Volunteer Consultant with MAS and he joined the board in 2021.
Paula Brar – Board Member
Paula has been an advocate for learning, growth and service in the retail sector for over 20 years. In her current role as Vice President HR Field at Wal-Mart Canada, Paula leads a team of HR business partners across 124 locations in the delivery of Walmart's mission of saving Canadian's money so they can live better.  Paula is passionate about building and serving healthy, diverse and inclusive communities.
Paula volunteers on the Board for the Air Cadet League of Canada, Georgetown Squadron. Air Cadets is a Canadian National youth program engaging youth in activities such as flying, fundraising and leadership skills.  Paula joined the MAS board in 2021.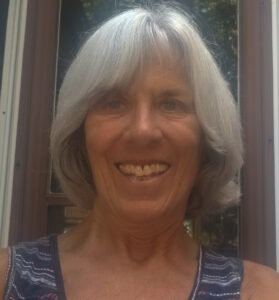 Laraine Naft – Board Member
As a professional social worker, Laraine has worked as a front-line staff, manager, director and executive director, primarily in the community non-profit sector, providing her with an intimate understanding of this environment. She has extensive experience in organizational structure, leading change, performance management and accountability measures.
More recently, Laraine has been educating herself about Canada's history with Indigenous peoples and its impact. As a participant and co-facilitator in Circles for Reconciliation, she developed personal connections with Indigenous people with whom she can consult. She has begun to offer some support to non-profits around what to consider in their work with this population. Laraine joined MAS in 2013 as a VC and as a Board member in 2015.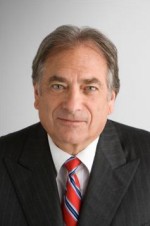 Howard Kaufmann – Board Member
A knowledgeable expert in corporate and commercial law, Howard Kaufman is currently Counsel for Fasken Martineau, a large global law firm. Previously, Howard was Vice-President, Legal & External Affairs and Secretary at Xerox Canada Inc. and was part of another national Canadian law firm. With his legal background as well as his expertise in Ethics-related matters, he brings a strong skill set to his role as Director of MAS since 2011.
Management Team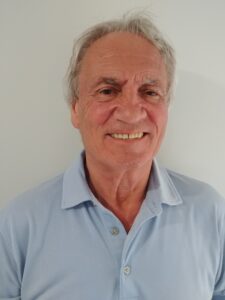 Steve Gittins – Treasurer and Volunteer Co-Executive Director
Steve Gittins retired from Manulife Financial in 1999, after 30 years as part of their Information Technology team, mostly in senior management roles. A leader on the internal MAS Executive team, Steve has been involved with internal assignments, including facilitation and project evaluation. He extends his dedication through his position as MAS Treasurer and IT Manager. Steve joined MAS in 2002.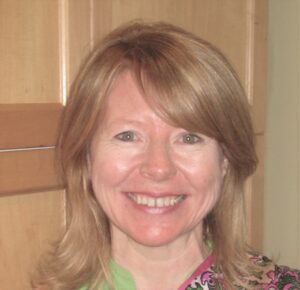 Sue Pulfer – Volunteer Co-Executive Director
Sue Pulfer has a background in Software, IT Consulting and large-scale Consulting Operations Management and she also has a good general knowledge in the areas of Finance, HR and Marketing. After a career in IT services and Consulting, much of it at Oracle Corporation, Sue is now retired. Sue has a number of years of experience on non-profit Boards and in assisting non-profits in her areas of expertise. Sue focuses on advising in areas of IT and Strategic Planning and facilitating non-profit Board and Staff events. Sue joined MAS in 2013.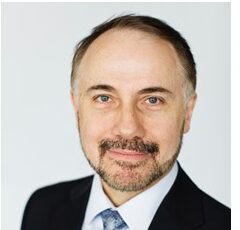 Brian Traquair – Volunteer Co-Executive Director
Brian is a retired software industry business executive with experience with several non-profit organizations. In a 35-year career, Brian managed financial technology businesses around the world within firms such as Reuters, SunGard (www.sungard.com) and FIS (www.fisglobal.com). He has been a Board member and Treasurer of Runnymede United Church for 25 years, and was Treasurer and a Board member of Presbyteries of Toronto Conference Corp. for 14 years. He is a volunteer with Futurpreneur Canada. Brian brings experience in strategy, governance, management, organization, process, leadership, finance and technology. Brian has a B Math from the University of Waterloo, and an MBA in Finance and Marketing from York University. Brian joined MAS as a Volunteer Consultant in 2017 in the Strategic Planning and Finance Practices.
Nina Rahenbrock – Program Coordinator 
Nina is the part time Program Coordinator at MAS. She brings more than 10 years of experience in Human Resources Management, including recruitment, project management and administration. Nina has worked in the corporate world and most recently at a non-profit Fundraising agency. Nina holds a Master's Degree in Science of Business Management from the University of Muenster (Germany), and lives in Leslieville with her family. Nina is often the first point of contact for clients and she is responsible for administration of the office. Nina joined MAS in 2020.