Marketing tips for small charities
Here are some great tips for improving your marketing impact:
Marketing Bootcamp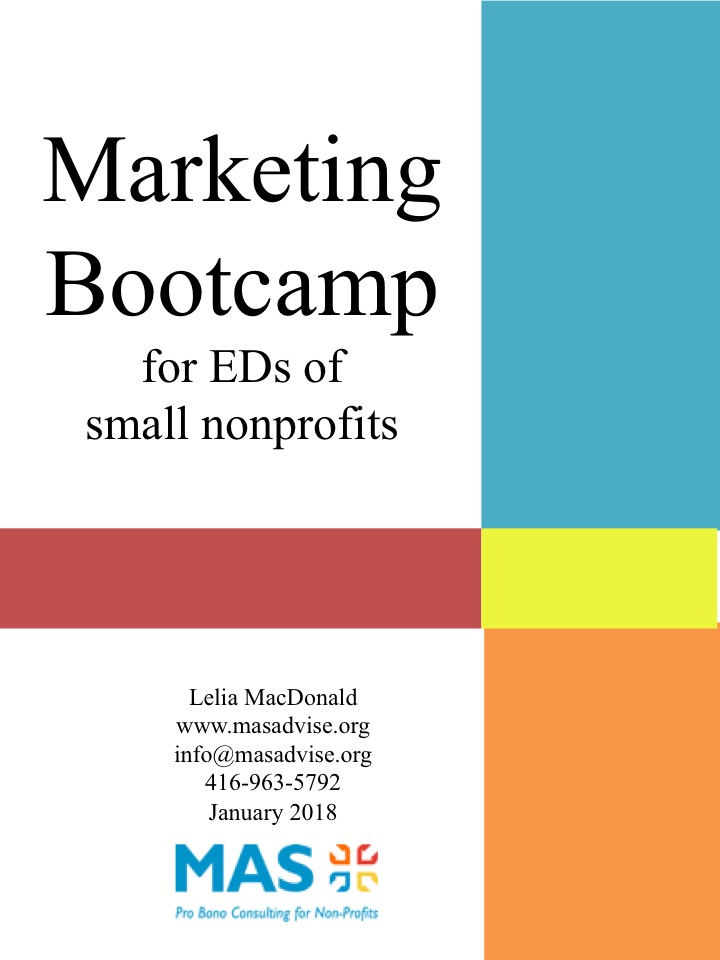 Marketing Bootcamp for EDs of small nonprofits:
This booklet is the minimum an ED needs to know to get started in marketing. EDs of small nonprofits need to create a consistent brand for their website and promotional materials and audit yearly.
Common Marketing and Fundraising Questions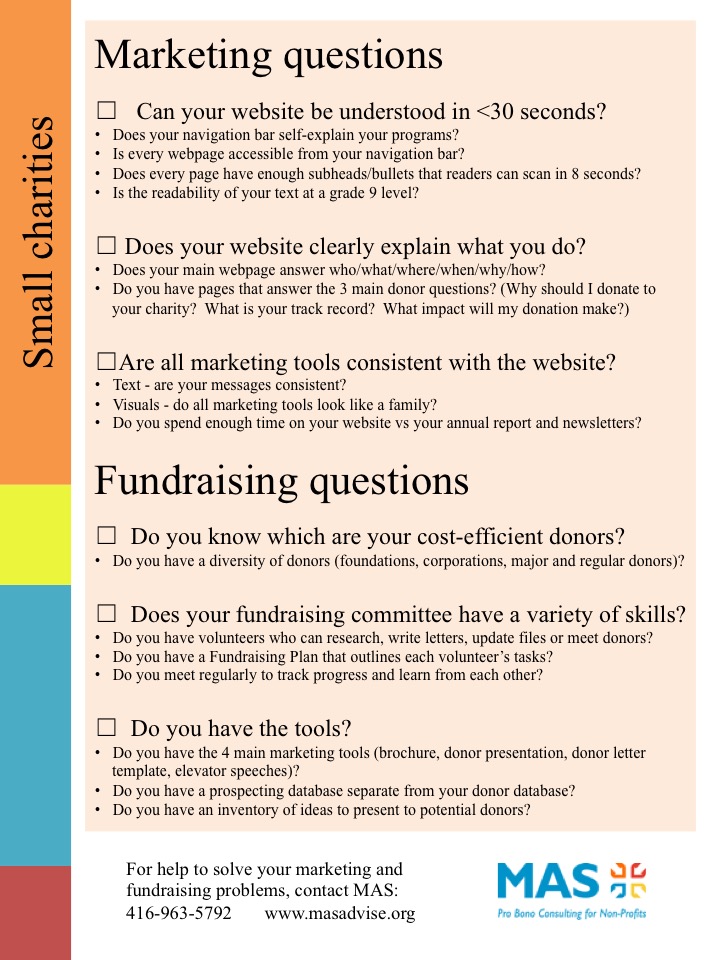 This checklist should be completed by Executive Directors to diagnose if you have marketing or fundraising problems. MAS can help you. Fill in our Request for Assistance form here
MAS can help
When you work with a MAS Volunteer Consultant on your organization's marketing and communications, you will be able to deal with the questions that are critical:
Do you have a clear brand?
Is your brand consistently communicated?
Is your Marketing spend efficient?
Do you have a way to look at Marketing results
Let MAS help you strengthen your ability to market your organization effectively and clearly communicate to sponsors, clients and staff. Contact us today and put our expertise to work for you.