Marketing Bootcamp – Breakfast Workshop
Wednesday April 4th, 2018, 7:30 am – 9:30 am
Who should attend
Startups, volunteer-run, and ED-only nonprofits

Any small nonprofit who wants to clarify their messaging

Any staff or volunteer who updates your website or makes marketing tools
During this workshop you'll learn about:
Website do's and dont's

Traps to avoid

How to rank higher on search engines

Feedback on your elevator speeches

How to make 3 marketing tools (brochure, donor presentation, donor letter)
NOTE: One hour of pre-reading will be sent to you when you register!
Marketing Bootcamp Pre-reading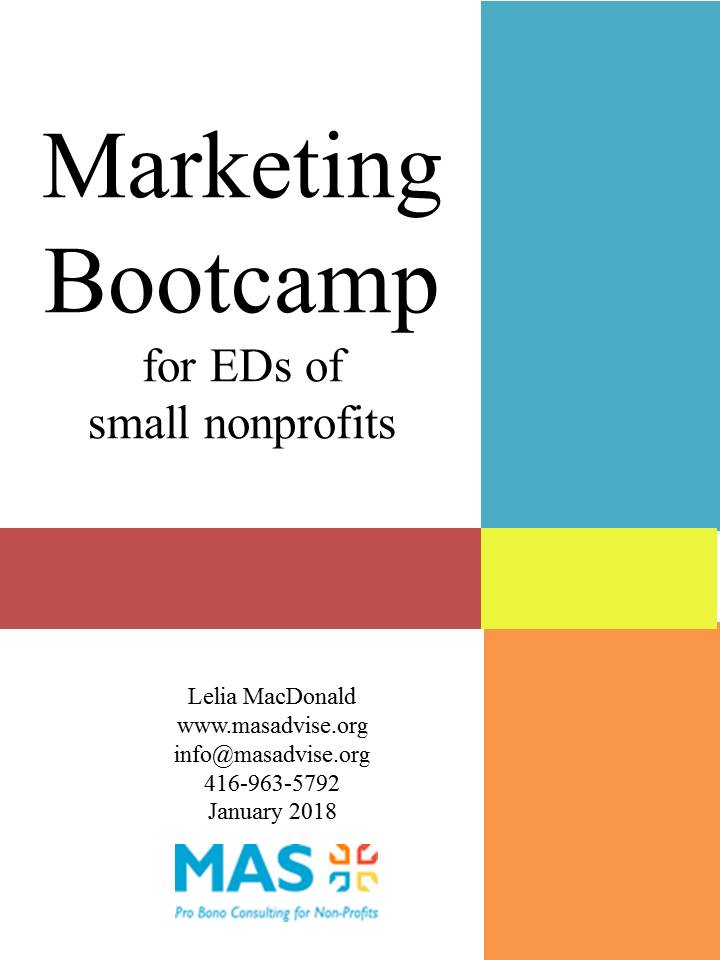 Please download and pre-read as per the instructions, prior to attending the MAS Breakfast Workshop – Marketing Bootcamp.
Space is limited. Advance Registration is required. You may cancel your registration before March 23rd, 2018.
We hope to see you there!
Cost: $35 (includes breakfast)
Location: St-Paul's Bloor Street, 227 Bloor Street East
REGISTRATION IS NOW CLOSED